How to use my mobile device for the interview
You can complete your video interview using a smartphone or tablet as long as they meet the following criteria:
Front-facing camera and microphone(built into most devices)

Apple iPhone or iPad software version 11.0+

Android smartphone or tablet software version 5.0+
To complete your video interview using your mobile device, you can download the free HireVue for Candidates app from your device's App Store or Google Play Store
The icon should look like this: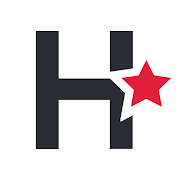 Once you've downloaded the HireVue for Candidates app, return to your invitation and click the 'Start or Practice' button. This should automatically launch the app and auto-populate your interview code in the app. If it doesn't populate your code for you, you can also find your code at the bottom of your invitation.
You'll be taken through a series of introduction screens, welcoming you to your interview, describing the number of questions and types of questions you'll be asked, and finally, the terms and conditions of your interview.
Next, you'll be asked to allow access to your camera and microphone. You must allow access in order to proceed with the interview.
If you've accidentally clicked 'Don't Allow', you can check out these articles on allowing access to your microphone and camera for Android or Apple devices.
Finally, you'll be presented with the option to 'Try a Practice Question' or 'Skip to the interview'
We always recommend trying a few practice questions to make sure that you can hear yourself clearly and that you feel comfortable with the interview process.
For more information on how to practice your interview, read Practice the interview on your mobile device.
When answering questions, you will have the following options:
Read the question text again by clicking the script button

. Click the arrow button to hide the question text.

Hide your video image by clicking the camera button with a slash

. Click the camera button again to show your image.

Start recording the question by clicking the red circle button

.

Stop recording the question by clicking the red square button

.
​
Once your interview is completed, your recruiter will be notified. From there, the company you interviewed for will reach out to you with the next steps.
Best of luck with your interview!