In the HireVue interview, you can request for accommodations. This request will allow you more time during timed questions.
Follow the steps below to request for accommodations:
Click the option to start the interview in your invitation email.

On the first page of the interview, click Click here to request accommodations

.
In the Timed Questions pop up box, click Request Additional Time

.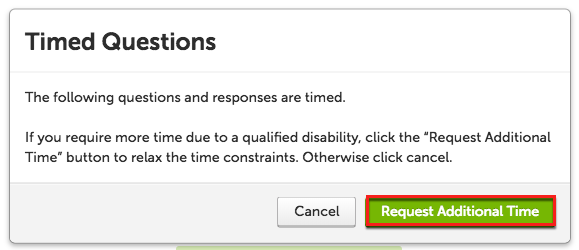 Click Continue

to proceed to the interview.
For all other disability related accommodations, please contact HireVue Support via phone, email, or chat. Click the Contact Support option at the bottom of the page. HireVue Support will put you in touch with a representative at the company you are interviewing for.